| | |
| --- | --- |
| XB series horizontal mounting cycloidal gearbox/gear speed reducer/geared motor | XB series vertical mounting cycloidal gearbox/gear speed reducer/geared motor |
-The cycloidal pin wheel gear speed reducer is a up-dated transmission drive unit based on planetary transmission principle and less-teeth-engagement theory. The products have been widely used in oil and chemical industry, building, mining and metallurgy, cranes, textile, sewage treatment industry, etc. Thanks to outstanding quality and low price, this series are well-accepted by our customers. So why you choose this series:
- Structures: horizontal mounting (foot-mounted), vertical mounting (flange-mounted);
- Large transmission ratio, for single-stage transmission ratio range is 9-87, and for double-stage could b 99-7569;
- More meshing teeth and high overlapping coefficient, making low vibration and noise, large overloading capacity and heavy breaking sustainment;
- Main parts use high carbon chromium steel, quenched processing to obtain high strength, and some of the transmission use rolling fiction, so it has reliable quality and long service lifetime
- High transmission efficiency, could be up to 90% when single-stage;
- Compact structure, small volume, light weight, and high-speed-shaft and low-speed-shaft remain in the same axle, which makes it convenient for installing and disassembling;
- Every gearbox 100 percent tested prior to delivery.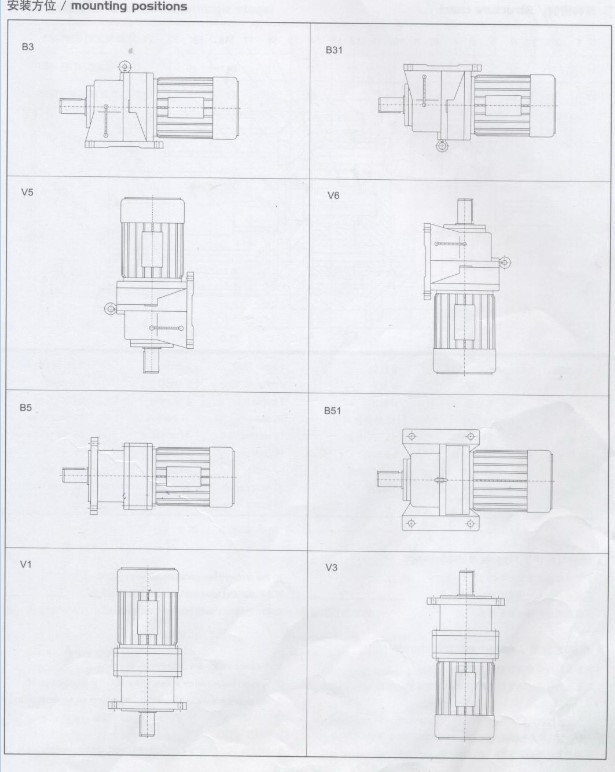 applications
| | | |
| --- | --- | --- |
| X cycloidal gear speed reducer for sewage thickening tank | X cycloidal gearbox for wood pellet mill | XB cycloidal geared motor for apron feeder |
| XB cycloidal gear speed reducer for chain bucket elevator | XB cycloidal gear speed reducer for feed mixing machine | XB cycloidal geared motor for debarker and peeler |